Welcome to Year 3
Capacity 14 May
This week we have been learning about capacity and ordering how much our containers hold. It was such a lovely day we were able to work outside.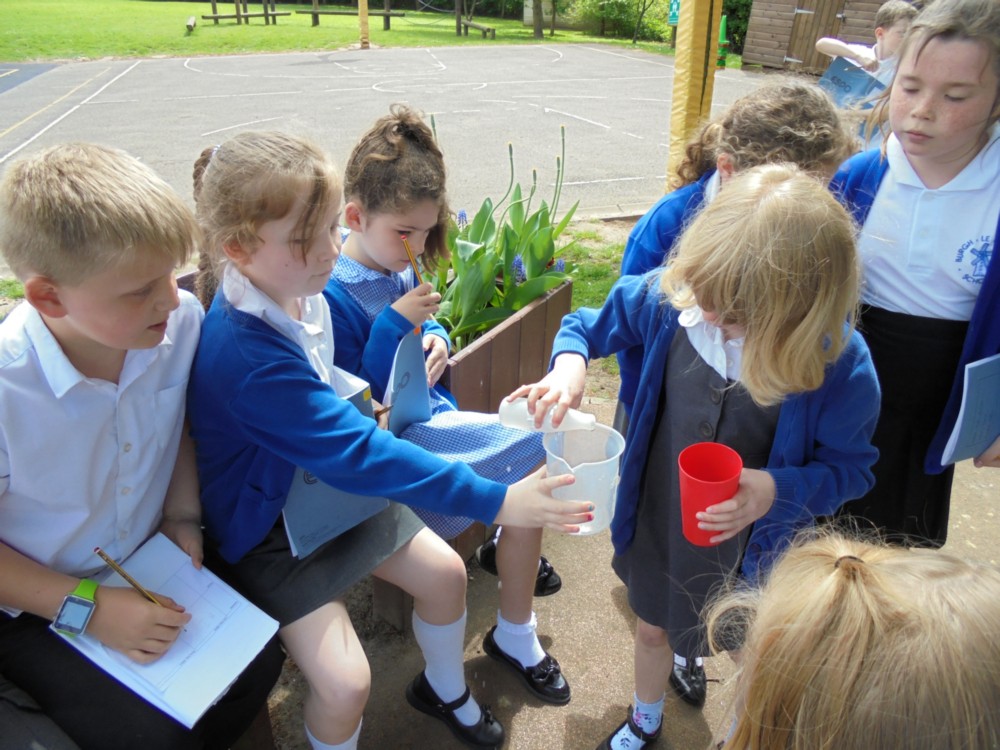 Scientific Investigation 9 May
We have been working scientifically by setting up comparative tests, making careful observations, measuring accurately and recording our findings on charts. We have already noticed that we may be overwatering our plants. Some of us are investigating whether the temperature of the water affects the growth of plants; some of us are testing if light and dark conditions make a difference and others are looking at how water or the lack of water has an effect.
Stone Age Boy 23 April
We have been using drama to help us with our narrative work which is based on a book called Stone Age Boy. The children took this very seriously and some fantastic words and phrases have been generated as a result of this activity.
Our Week 16 April
In P.E. this term we are developing our athletic skills so this week we had to focus on sprinting and make sure that we didn't slow down as we were coming to the finish line.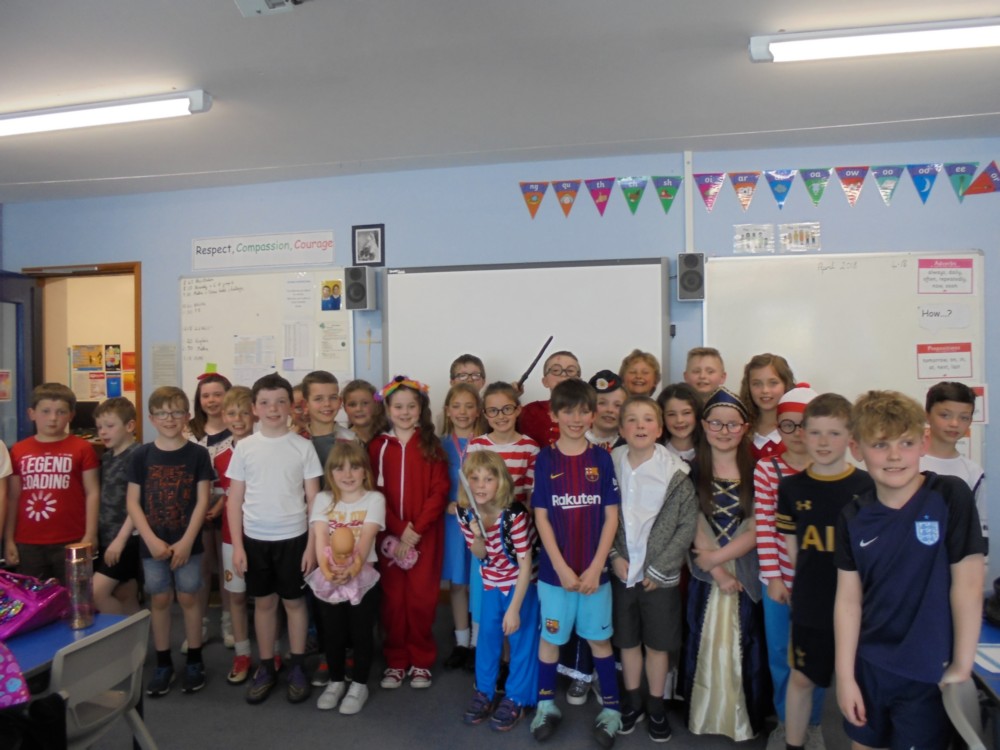 On Thursday, we managed to celebrate World Book Day by dressing up as a book character. We all had fun looking different at school.
Rock Survey 27 March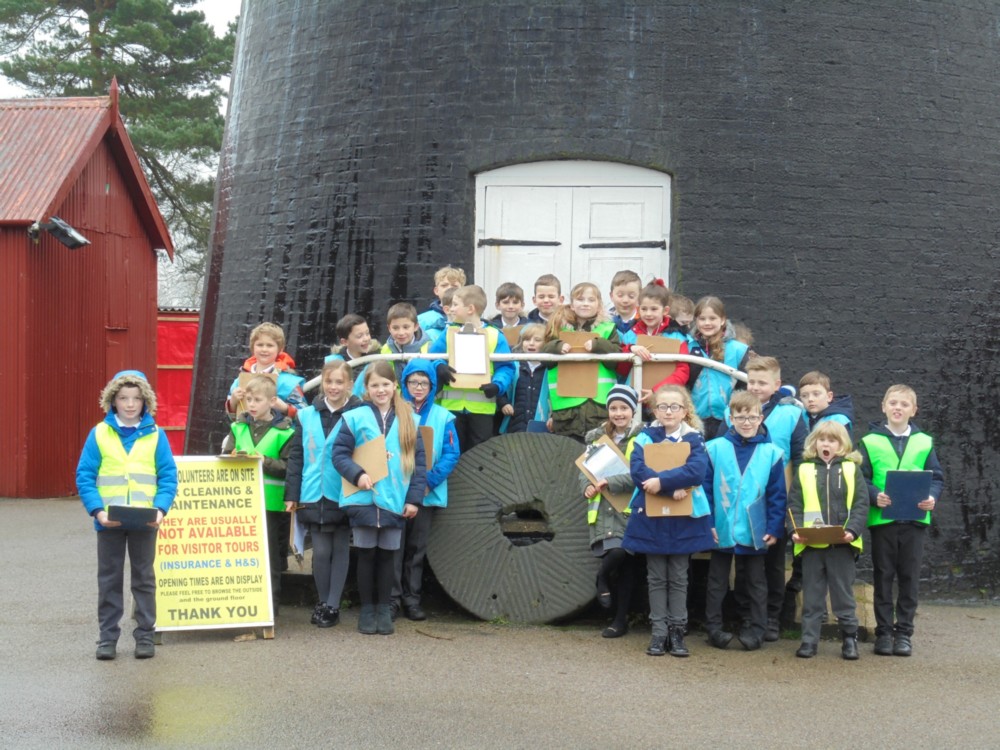 Today we carried out a rock survey of Burgh-le-Marsh, looking carefully at how rock (man-made and natural) had been used . We noticed the different parts of buildings had different kinds of rocks, such as bricks, clay tiles, slate tiles and concrete. We noticed that many of the pavements made from man-made materials had eroded. The church and its grounds was interesting because we could see limestone and granite being used for the walls, statues, memorials and gravestone. The windmill was the final place we studied. Everybody enjoyed looking at the village in a scientific way.
Testing Soil 19 March
We have been investigating the properties of different soils to see if they absorb water or drain water. We had to remember to keep our tests fair and observe carefully.
Turns 19 March
We have been practicing the different ways we use language to do with turns, using clockwise, anti-clockwise, ¼ turns, ½ turns and 90 degrees.
Rocky's Journey 16 March
We have been learning about erosion, transportation and deposition in geography. Here are some examples of the comic strips we created to tell the story of Rocky the Rock's journey to show our understanding of these geographical words. Please click on the images below to read them.
Explorers 9 March
In P.E we are developing our own dances to the theme of explorers - travelling over land, mountains and oceans.
Dinosaur Feet 23 February
We have been creating dinosaur feet using cardboard, newspaper and mod roc.
Magnets 2 February
To help us learn about magnets we played a class game where we tried to keep our 'lives' we were given. Everyone was an expert! We also had challenges with magnets to see if we could move them without touching them and even positioning the magnets so that they did not touch each other. We are learning to use the words attract and repel.
Volcanoes 26 January
This week we have been using drama to present our explanations about volcanoes.
Update 19 January
We have been exploring the way in which we like to learn and we discovered that some of us are:
As part of our mountain topic, we learnt about contour lines by making a model:
Volcanic eruption 12 January
We had a volcanic eruption in our classroom this week! This was part of our Mountains topic and helped us to write explanation texts in our English lesson too.
This is a photograph of our Work from Home display board. Thank you for contributions from Lily, William, Talia, Zac, Finlay, Zara, Coco and Thomas.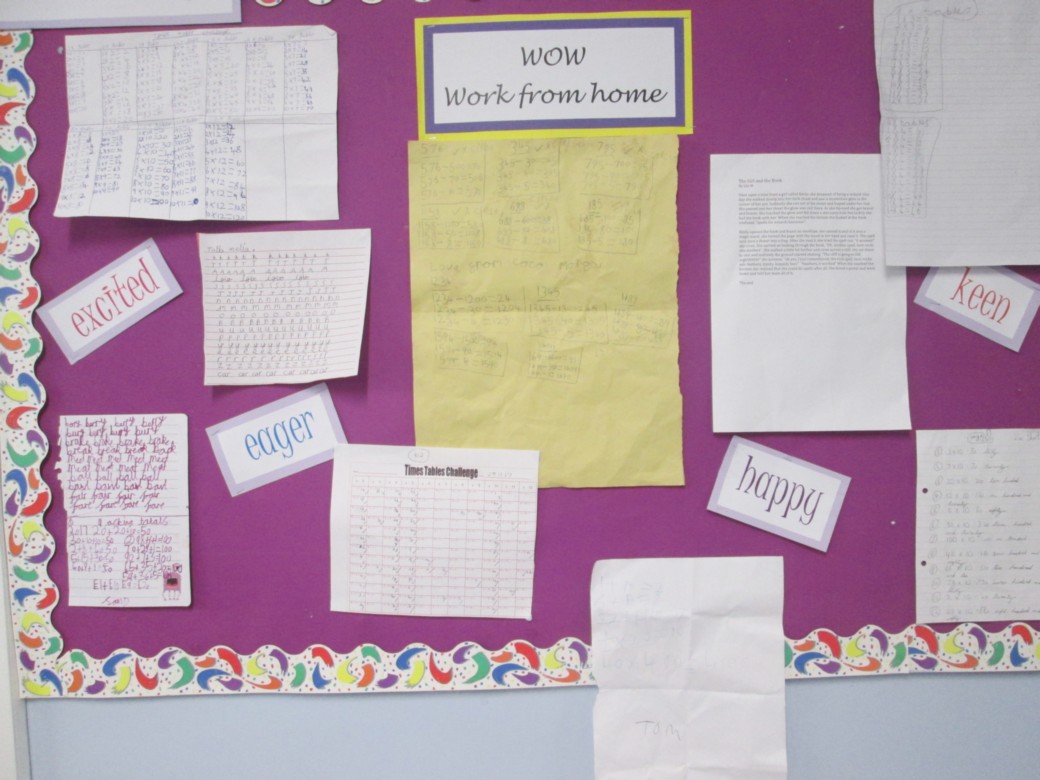 Forces 5 January
In Science this term we are investigating forces. Today we tried to find how how much force was needed to push or pull an object. We worked on several different surfaces.
Christmas Arts Week 15 December
Year 3 had a lovely time on Christmas Arts Day. Here are some pictures of our finished craft items. Thank you to all of the grown-ups who came to help us.
Sandwiches 7 December
Year 3 have been busy creating ideas for sandwiches. We worked in groups to finalise our designs and then we made our sandwiches before evaluating them against our designs.
Arranging Facts 1 December
We have been learning how to arrange facts under suitable sub-headings in preparation of writing a non-chronological report on ancient Egyptians.
Clocks 24 November
This week in maths we have been learning to tell the time using analogue and digital clocks.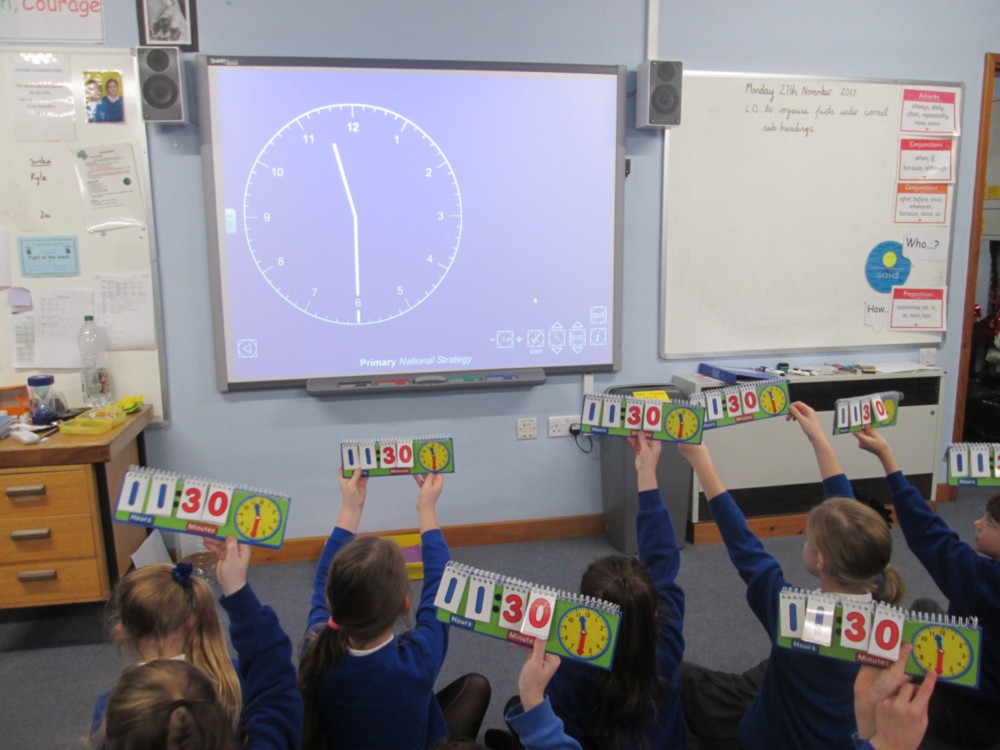 Cartouches and Pharaohs 17th November 2017
We have been finishing our cartouches and pharaohs, which we made out of salt dough.
Volleyball 9th November 2017
We are learning how to play volleyball in P.E. this term. We have been practising our serving and receiving skills this week.
Egyptian Life 3rd November 2017
This week we experienced life as an ancient Egyptian learning how to: carve scarabs in soap; make ink and use this to write on papyrus paper; make perfume cones, plait bread dough and create tomb paintings. In the afternoon, the 'Queen's' servants handed out food during a feast which included figs. Some of us performed a dance to the royal court whilst two of the adults found themselves in trouble! Thank you very much for all the adult help during the day.
Making Cartouches 20 October
This week the children have made clay cartouches inscribed with their own names using hieroglyphs. They then wrote instructions for this task, for others to follow, as part of their English work.
Our WOW Board 20 October
Here is a photograph of our class WOW board. This is where we display work done by children at home or at Sunshine after school club to show what they have been learning in class- well done to Finlay, Zac, Shelby, Kyle and William.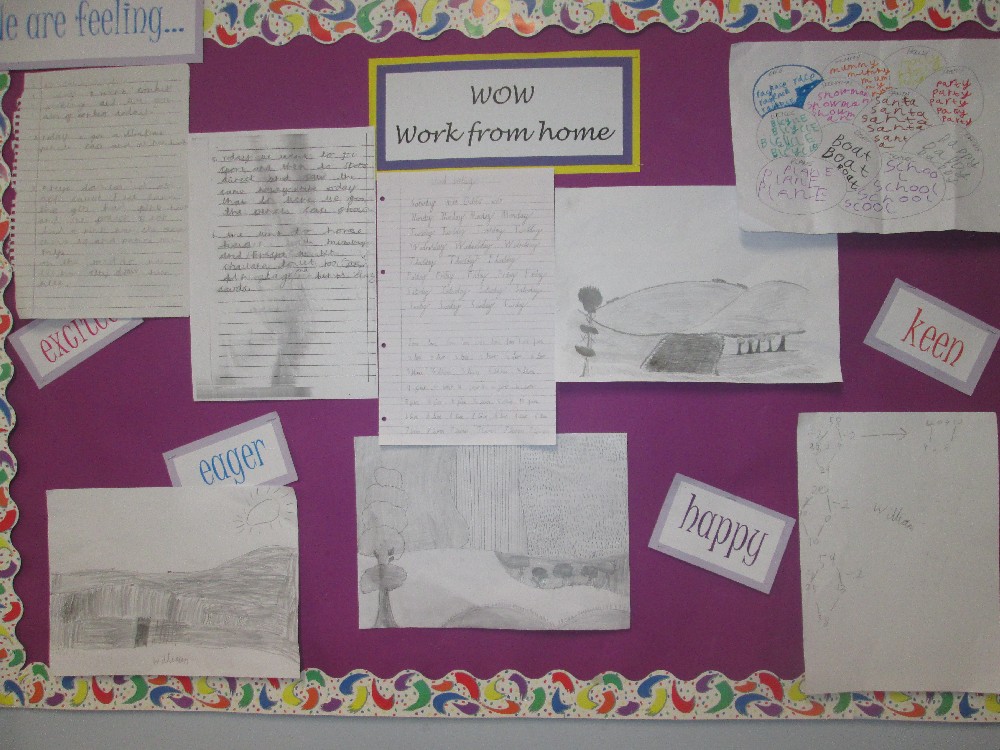 Update 20 October
5 Lives 12 October
We have been learning about the bones in our body by playing a game called 5 lives. We finished the model of the River Nile which is part of our topic display and we have completed our healthy meals too.
2D and 3D shapes 9 October
We have been describing, naming and sorting 2D and 3D shapes, including real-life objects. Mrs Pitwell had the job of emptying the toblerone packet!
Food Groups 2 October
The children having been learning about the five food groups and the importance of a balanced diet. They are going to create their own plate showing a healthy meal too.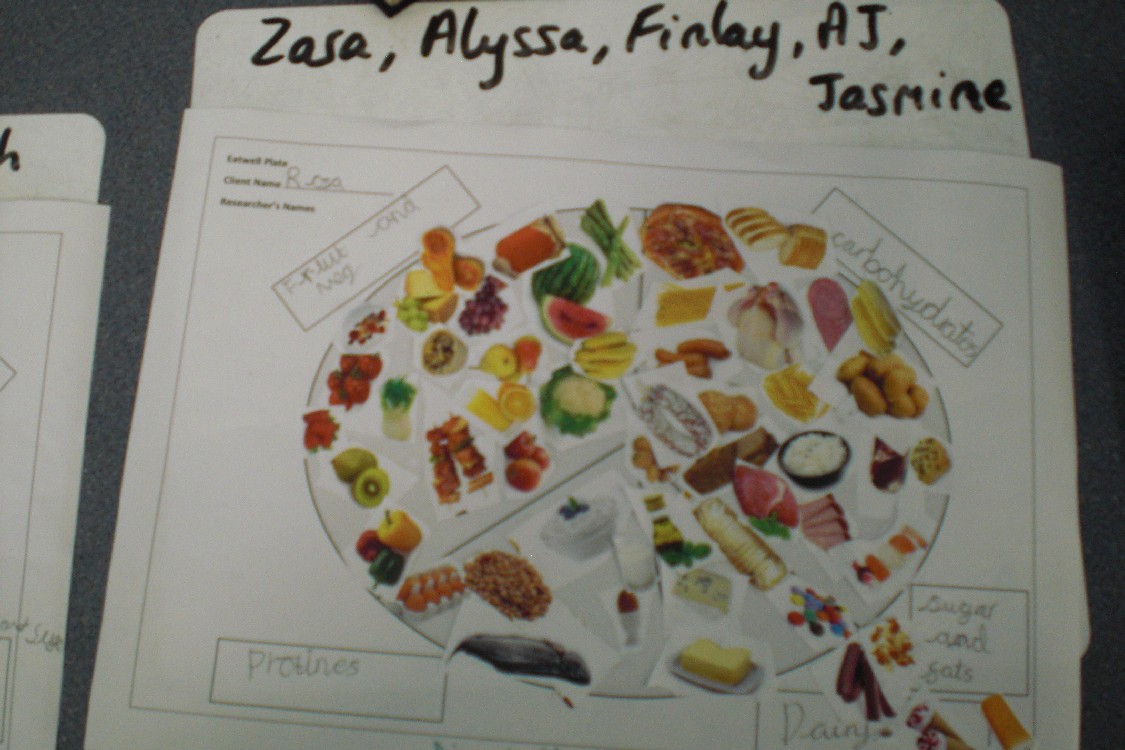 River Nile 22 September
We have started to make a model of the River Nile as part of our History studies. Keep an eye out for more pictures of our model as we add to it during our Ancient Egyptians topic.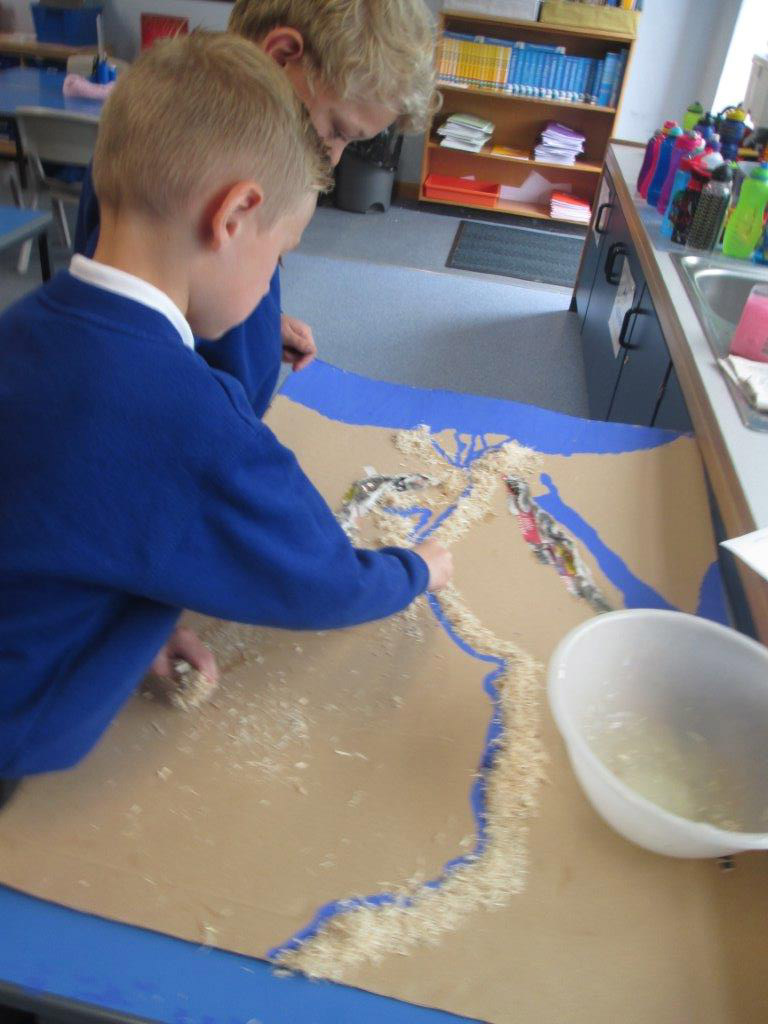 Hockey Skills 15 September
This week we have started to learn hockey skills with Mrs.Potts and Mrs.Lammiman in our PE lessons. Here are some pictures of us dribbling and stopping the ball. We had a great time even though the rain drove us inside!