Welcome to Mrs Bowmar's Year 5 Class
On this page we will be sharing some of the fantastic things we do in class.
War Poems
This week in 5B, we have been writing our own war poems to remember all those that lost their lives during the war, or even those people that have fought in the war. We wanted to show our appreciation for these people. We really enjoyed writing these poems, using metaphors for the natural world, to try and add comfort to people that may have lost loved ones during any periods of war. As well as this, we also held a class remembrance service on Friday, where we could recite our poems and reflect and remember. Here are a few pictures from the service.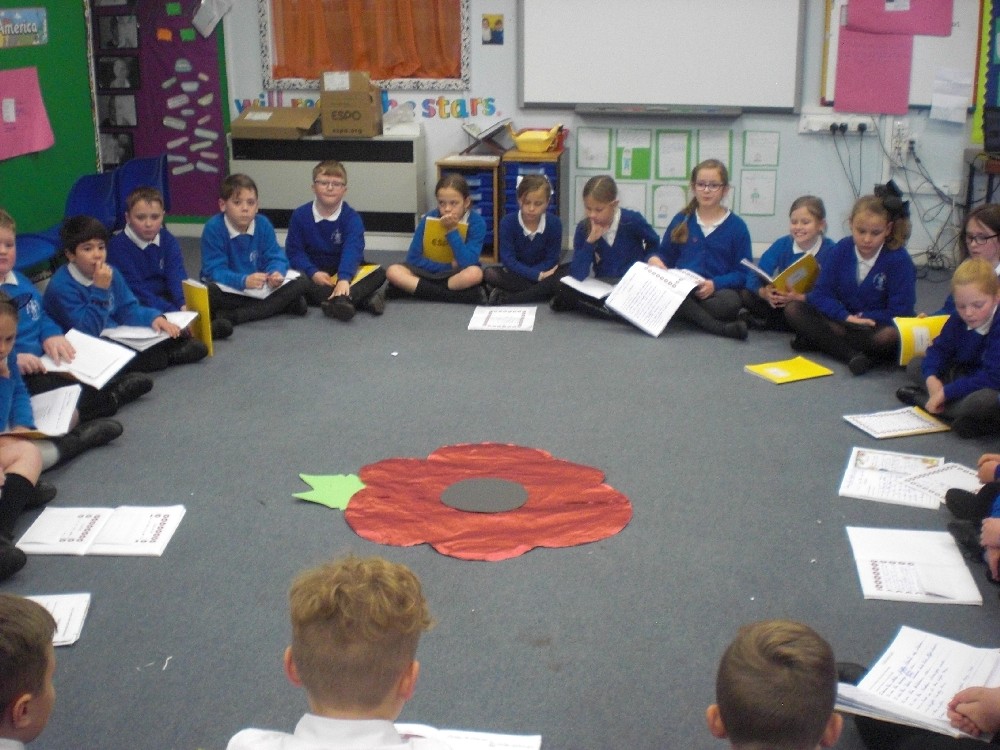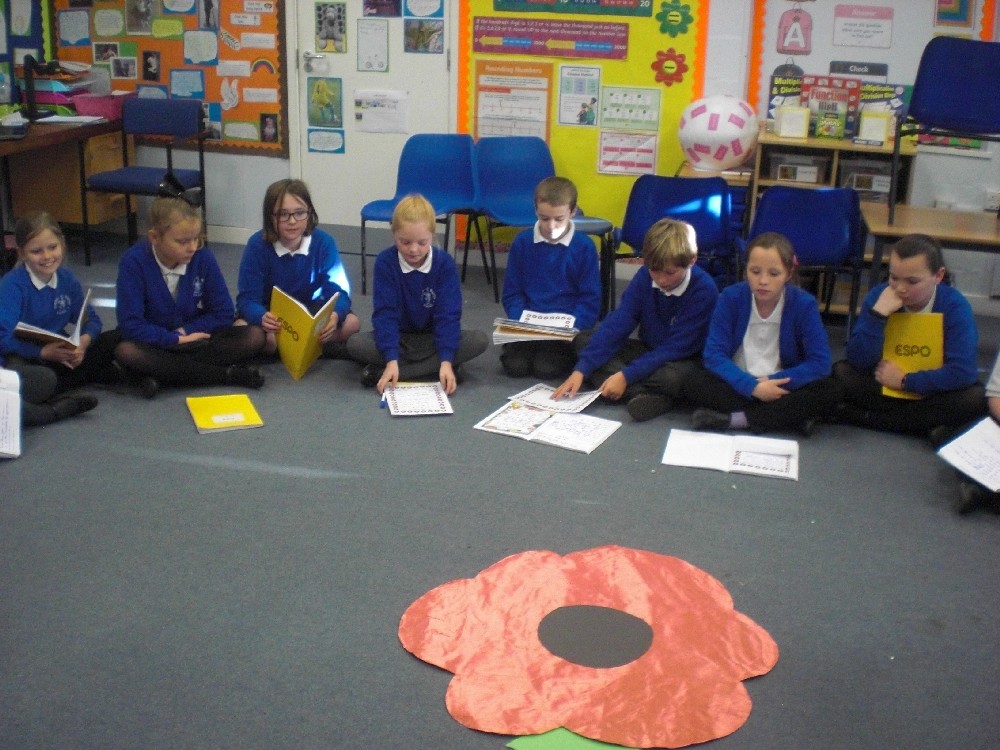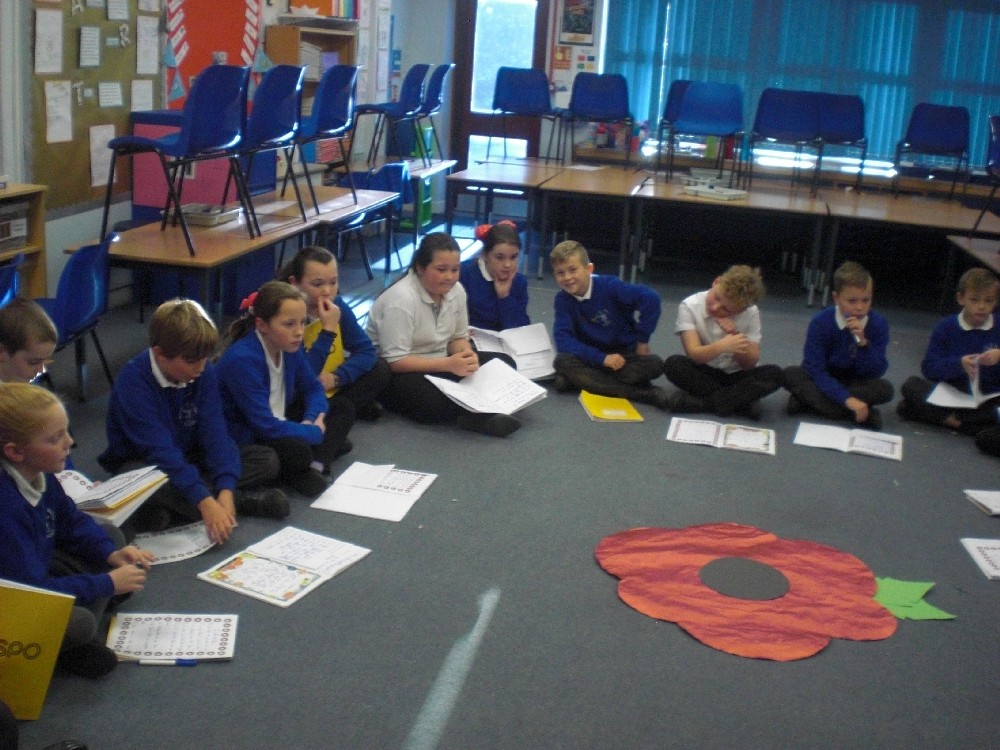 Our Teacher is
Mrs Bowmar
Aim for the moon. Even if you miss, you will reach the stars.
Mrs Bowmar encourages us to aim to be the best that we possibly can be. We have to have big dreams and aspirations and believe we can achieve these. In order for us to reach our goals, Mrs Bowmar teaches engaging lessons to help us continue to be enthusiastic about our learning. If we need help, Mrs Bowmar is always there to support us, as well as reassuring us that making mistakes is very normal.
Mrs Bowmar is new to Burgh School, but is enjoying her time teaching in Year 5.
Out of school, Mrs Bowmar tells us that she loves to visit animal parks with her little boy, Luen. He is still only a baby and not even at school yet! When she has spare time, Mrs Bowmar runs her own judo club and has been doing this sport since she was eight years old.
Testing our boats 4 October
This week, we have finished making our boats ready to test them in water. We are really enjoying our Science topic of forces this term.
Making Boats 25 September
This week, we have been combining Design and Technology with our Science. We have been designing and making boats, to then use them to test the effect water resistance and gravity has on an object! We will keep you posted with the results of our investigation next week. As you can see, we are all having lots of fun making these boats.
Life in the City 15 September
We have had a fantastic second week in 5B! Amongst lots of other things, we have really enjoyed our first P.E lesson dancing. We were thinking about life in a city and using different movements to covey the hustle and bustle of a big city. We then did group performances of little routines that we had created.
Settling in
This week, we have been getting to know our new class better. As we are in different classes than we were in last year, it has taken us some time to get used to this. However, we have settled really well and are impressing our new teacher, Mrs Bowmar. Our art work from last week impressed her the most! We had our photographs taken and then they were cut in half. We had to draw the other half of the photograph. Here are some examples that we would like to share with you.